Villa Castalia
Villa Castalia is unique for its size combined with its features, perfect for a family or two couples looking to have a tranquil and unforgettable holidays within short distance of some of the southeastern favorite beaches of Mykonos.
The villa has two bedrooms, staff room, three bathrooms, WC, kitchen, dining room & living room. There is also an outdoor dining and lounge area located at the garden, a private swimming pool, a private jacuzzi, bbq & private parking. Very beautiful surroundings and excellent views. Guests love the place because of the amazing view, the ambiance and the location. Villa Castalia is ideal for couples, solo adventurers, business travelers and families (kids welcome).
The outdoor area is cozy, with an L-shaped pool built into the terrace and a spectacular view that overlooks the Aegean. The terrace is also equipped with a relaxation area that is connected to the indoor kitchen and it's perfect to chill-out or dine.
The indoor spaces are vibrant and fresh, the contemporary approach is a true testament to the fact that the property was just recently built. The living areas on the entrance level are all in common, open space which include the living room, dining area and kitchen. Dashes of color here and there contrast with the all-white surfaces giving off an airy feeling. The very same concept is evident in the property's bedrooms, which are all located on the lower level.
ΑΜΑ : 00000053306
Guests 4 + staff 1  |   Bedrooms 2   |   Bathrooms 2   |  WC 1  |   Private Pool + Jacuzzi + Dynamo + Private parking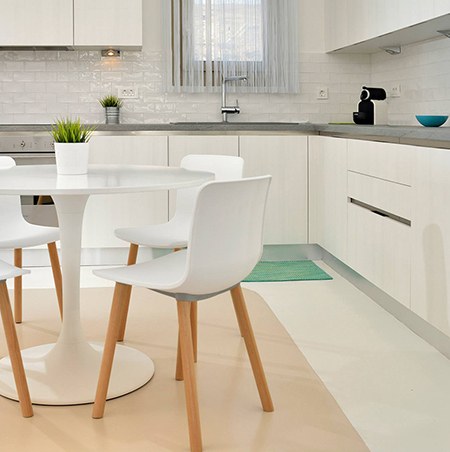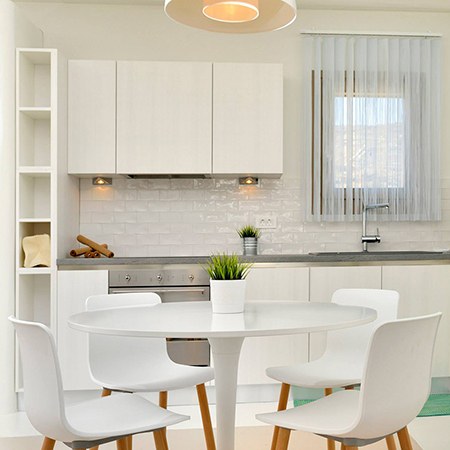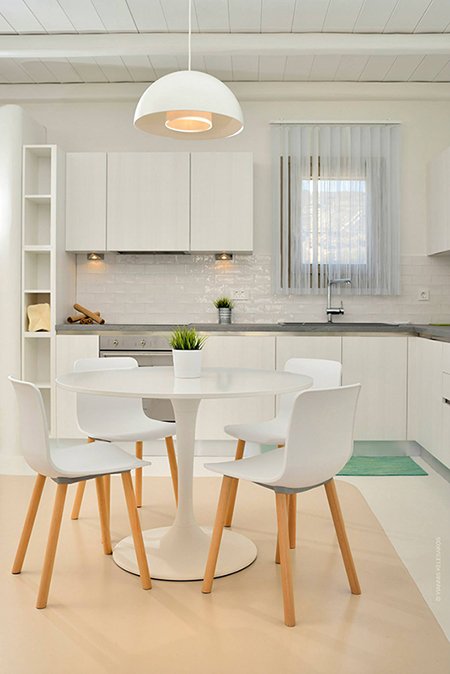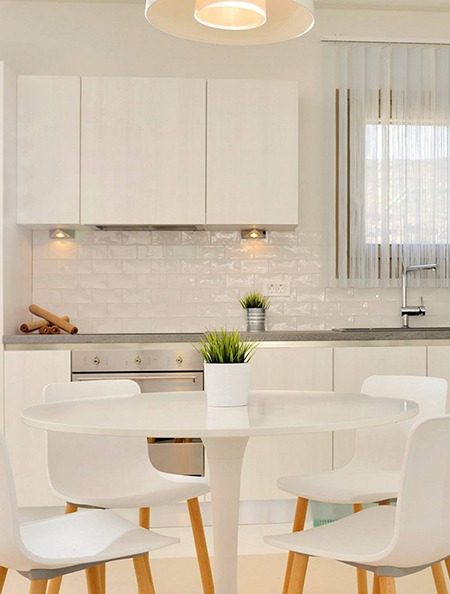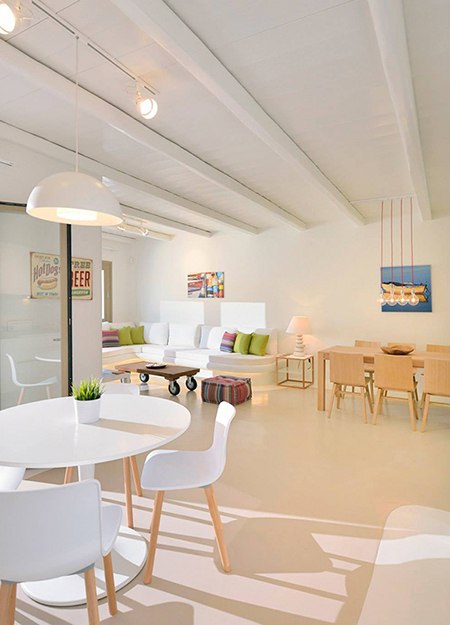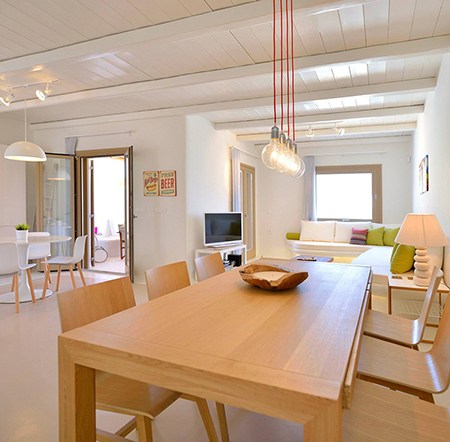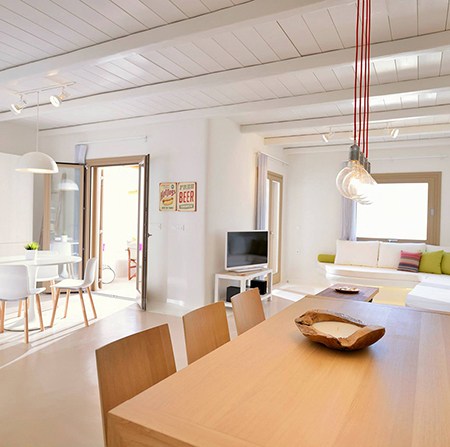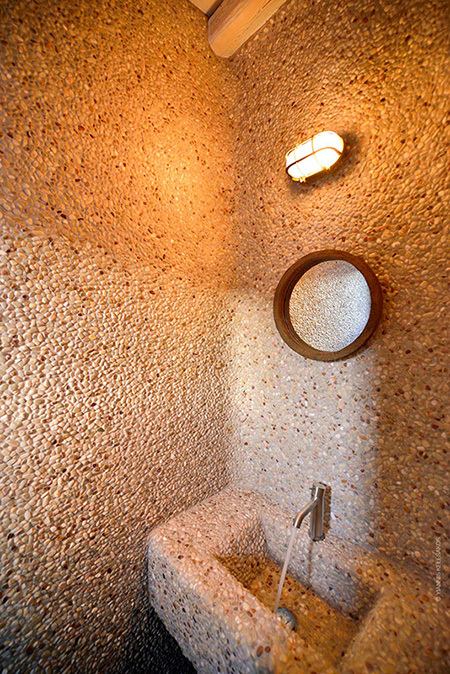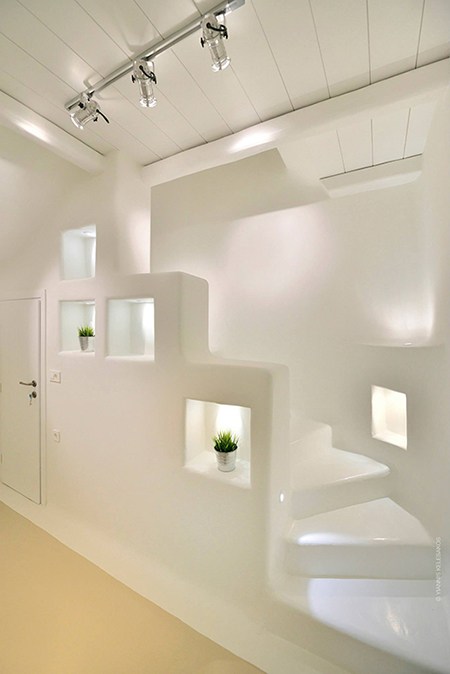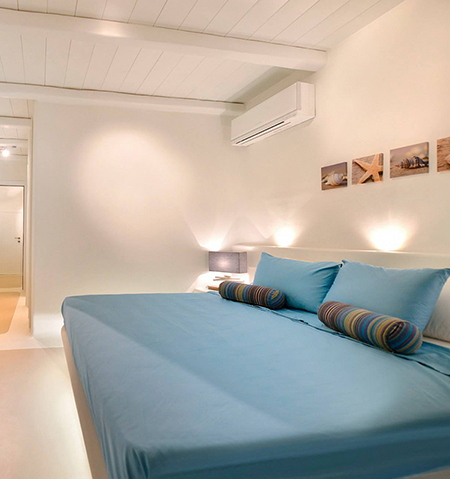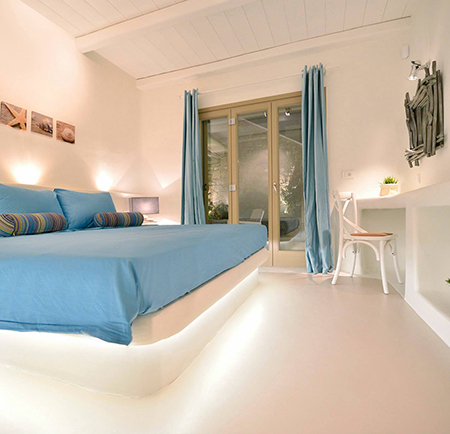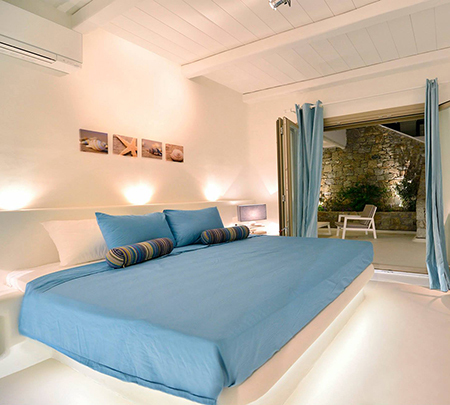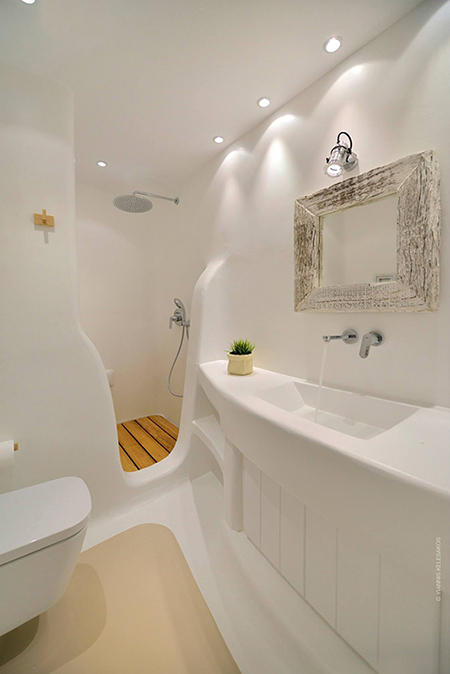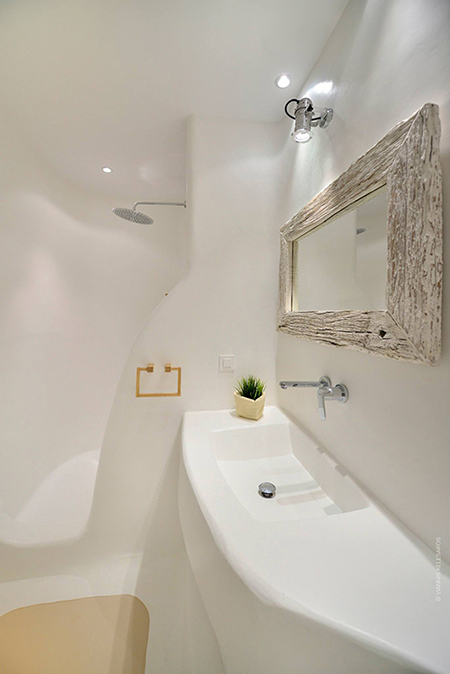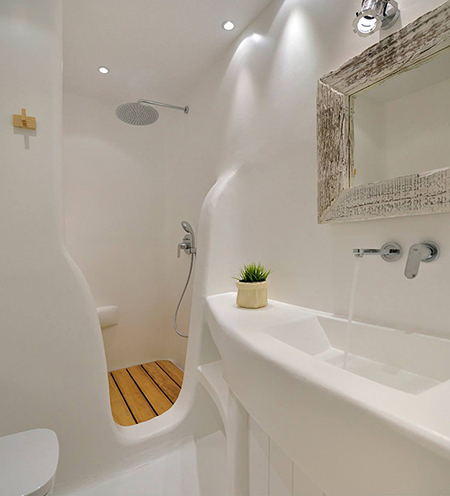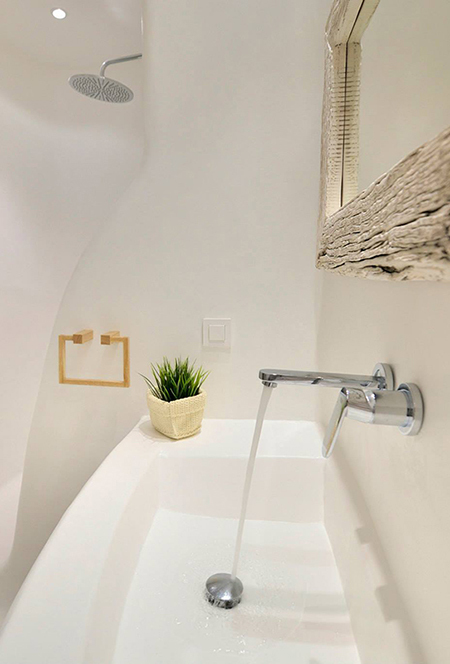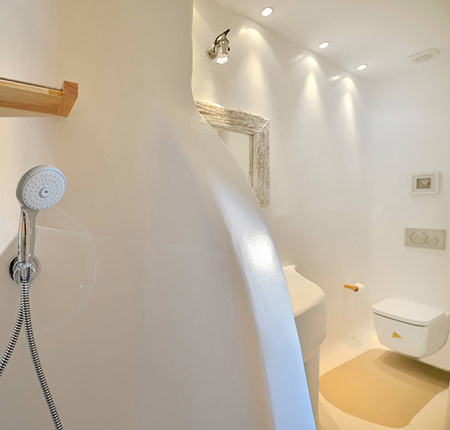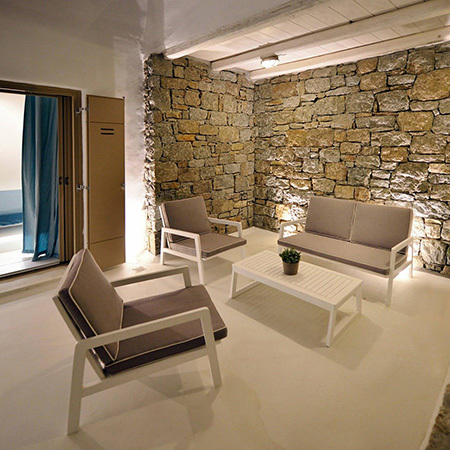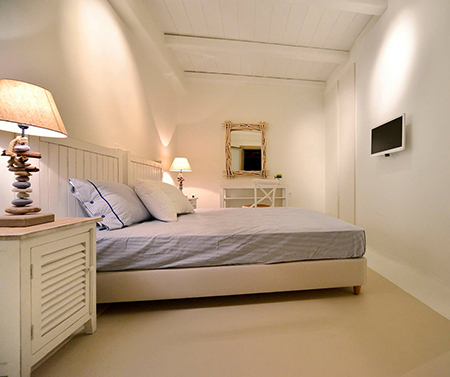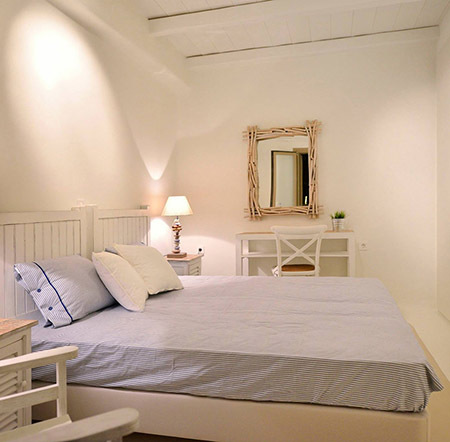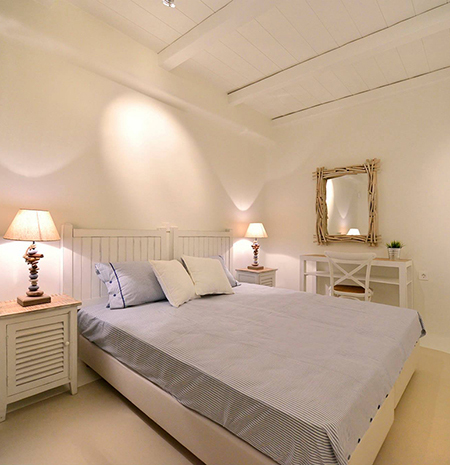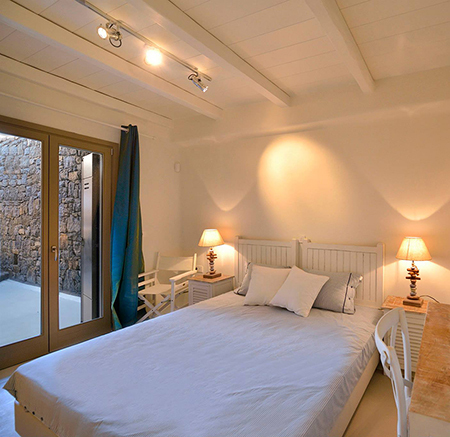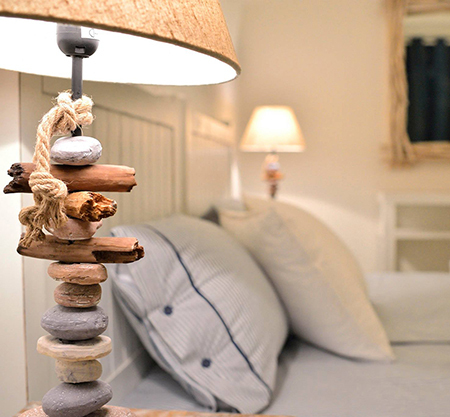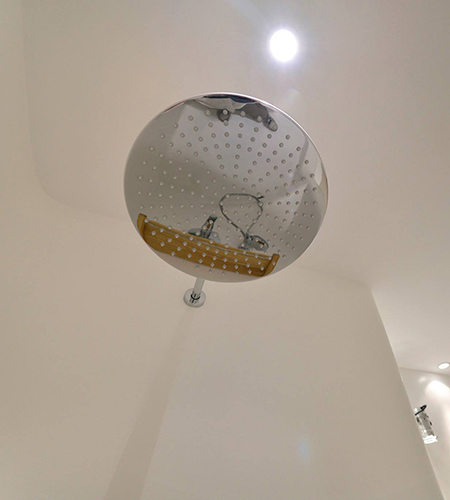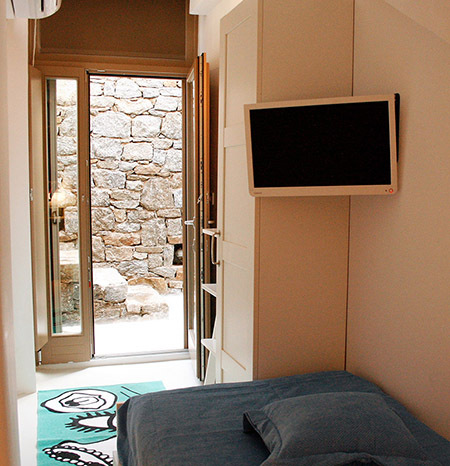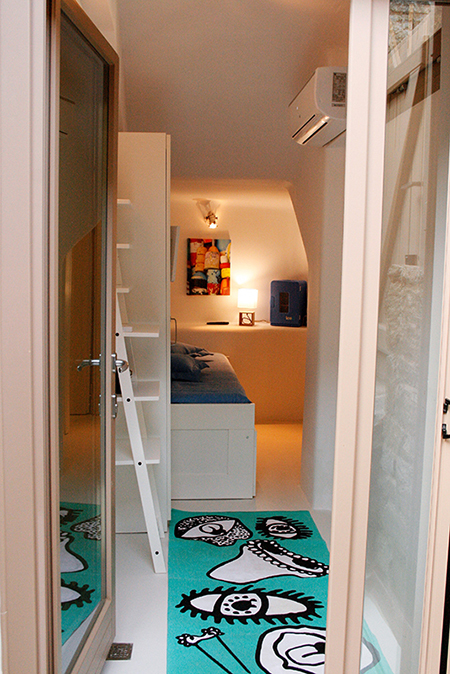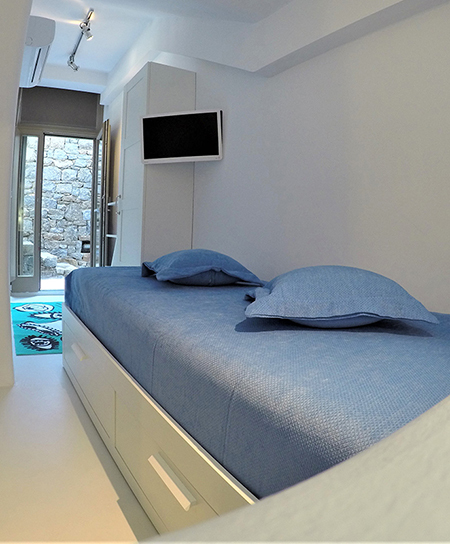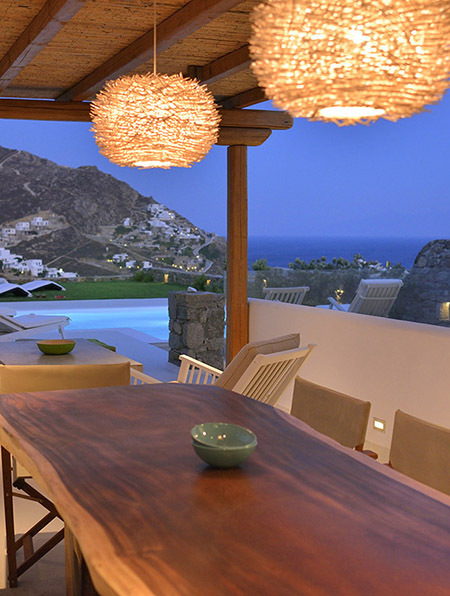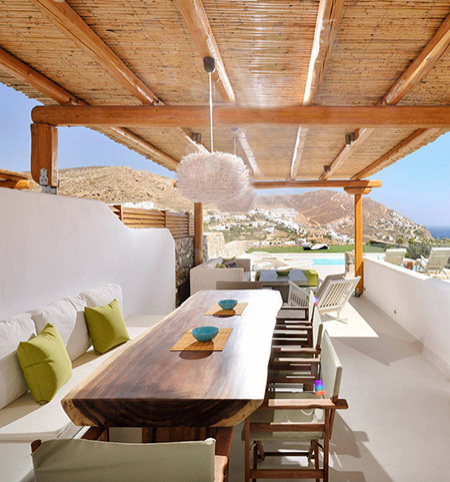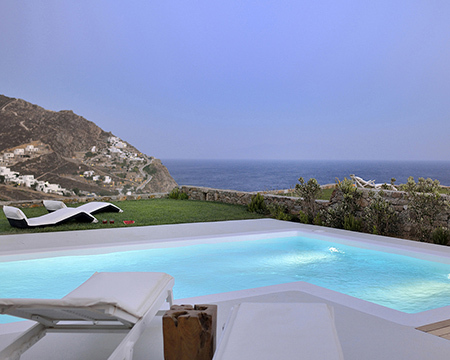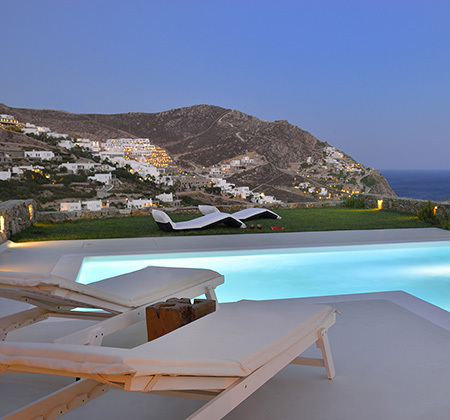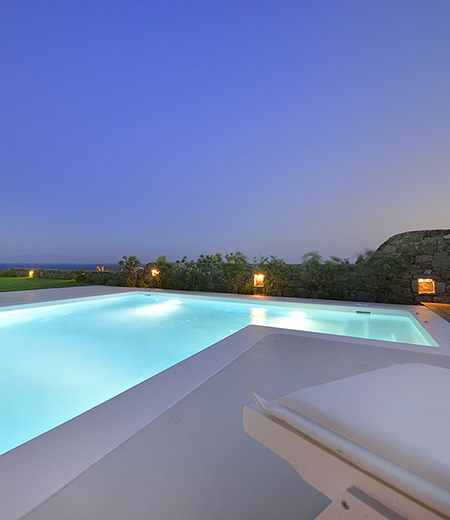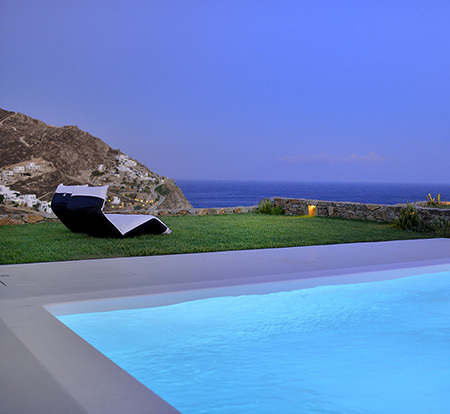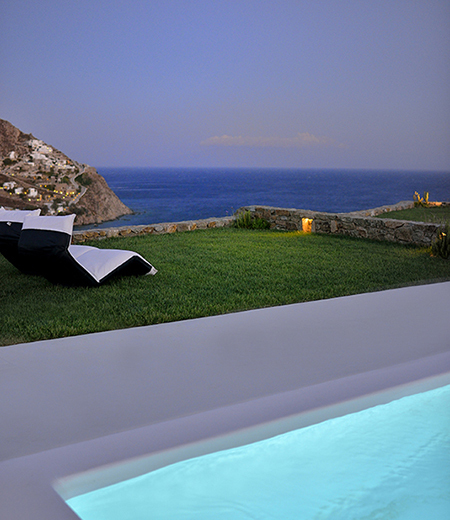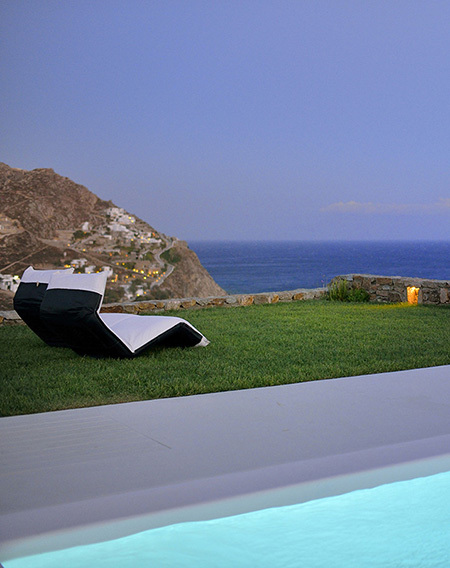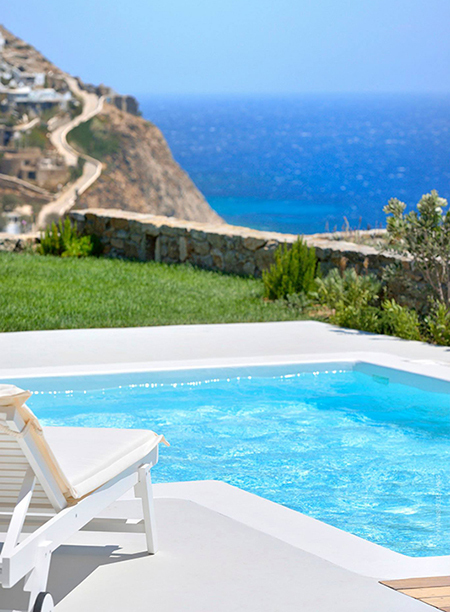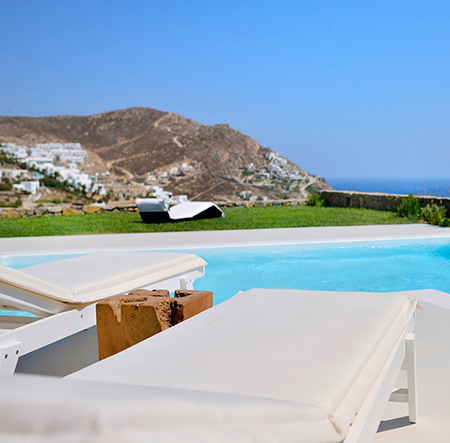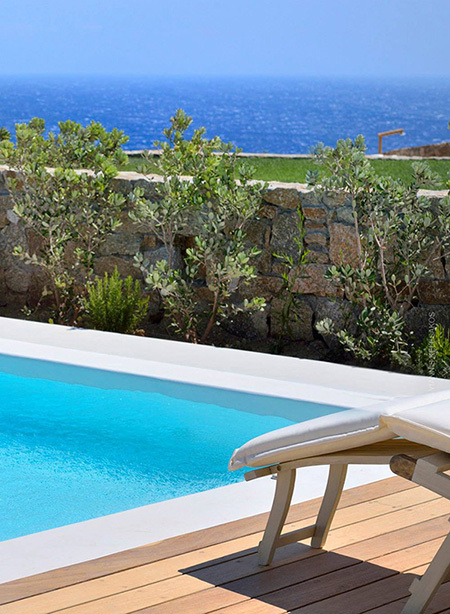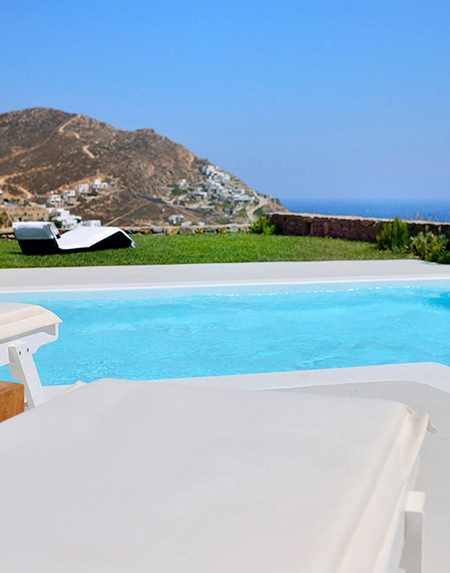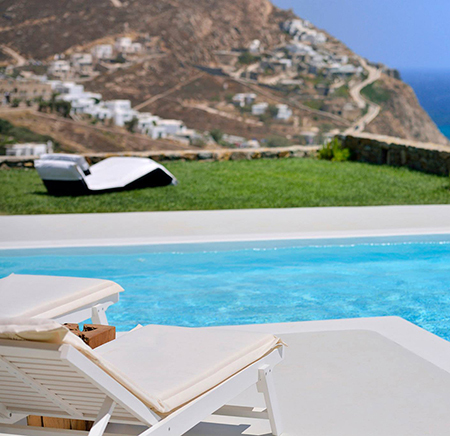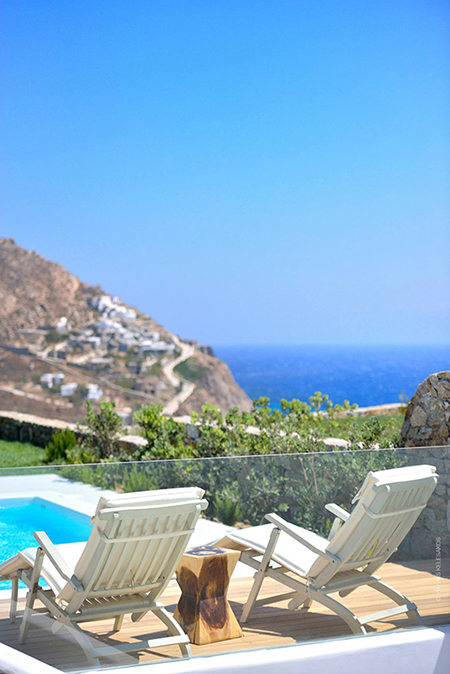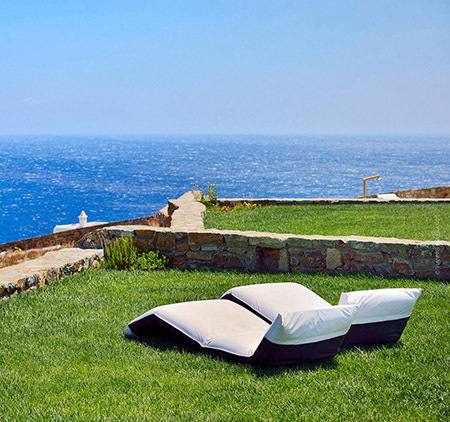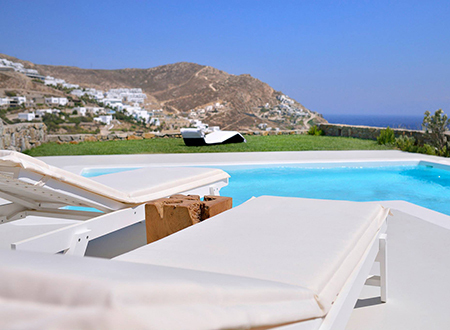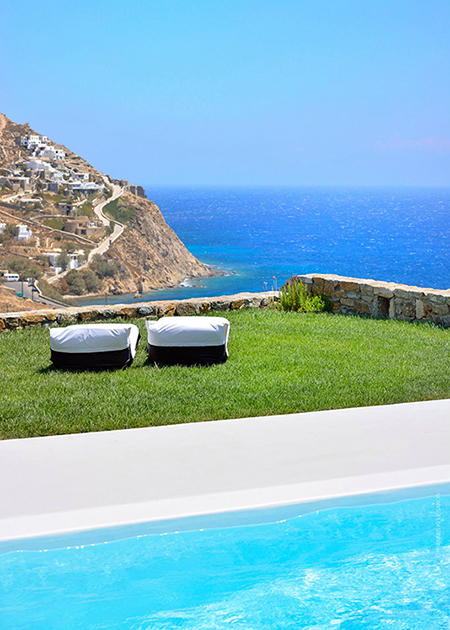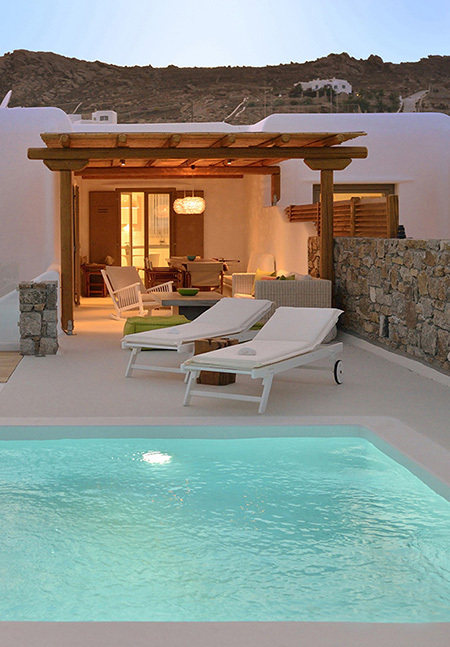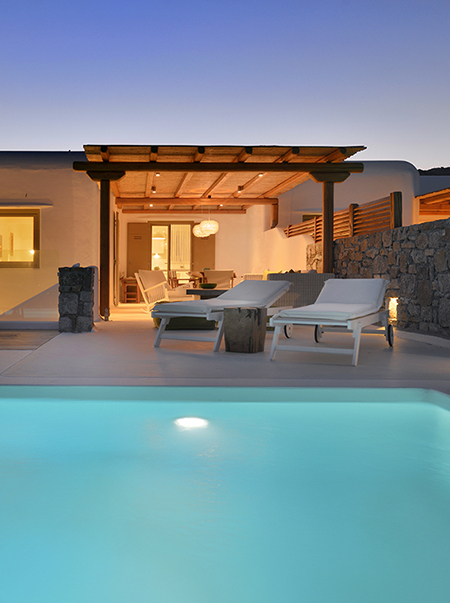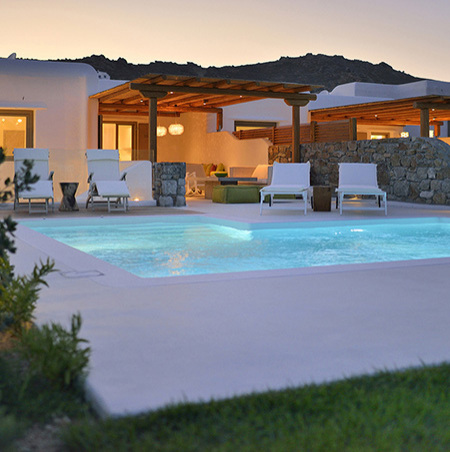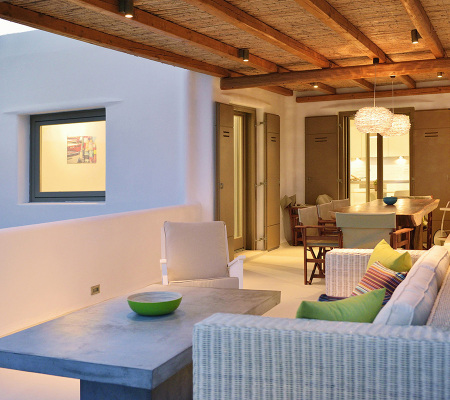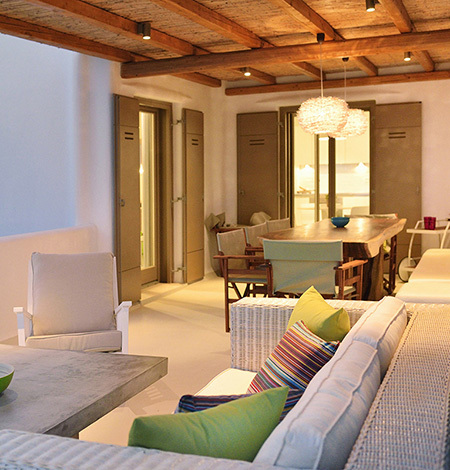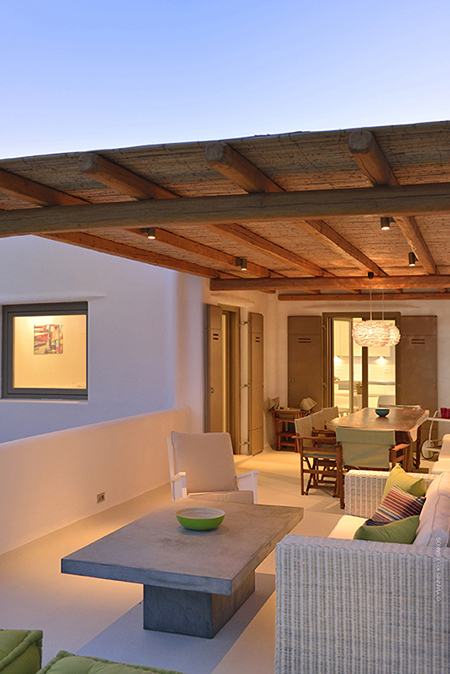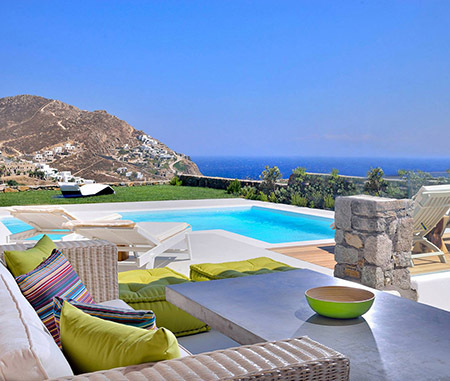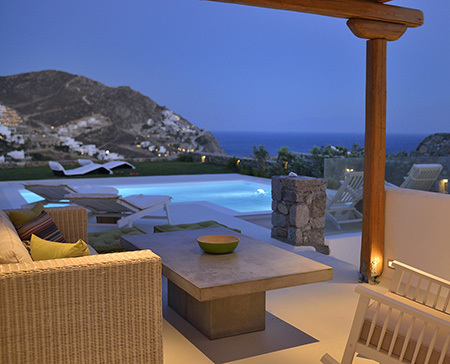 Stylish pool beds
Outdoor Swimming pool with Sea View
Sea view
Garden with sea view
Bathroom with Shower
Outdoor Dining Area
Outside Sitting Area
Air Conditioning
High-speed Internet Access
Cable-Satellite TV
Parking Space for up to 2 vehicles
Alarm System with anti burglary control
Mini safe in every room
Bath Amenities
Bath robes
Beach Towels
Flat Screen TV
TV in every bedroom
Non-smoking rooms
Hot tub - Jacuzzi
Private sitting/play area
Living room
Kitchen
Coffee Facilities
Outside BBQ WEBER
Fully equipped kitchenette
Dishwasher machine
Microwave Oven
Refrigerator
Washing machine
Clothing dryer
High chair for children up to 2 years old
Baby cot (upon request)
Indoor Dining Area
Dining Table
Hairdryer
Iron & Ironing Board
CD/DVD Player
Stereo system with CD
Music
Soundproof Windows
Closet
House Wine and Fruit Basket upon arrival
Writting desk
Board Games
Dynamo
Beauty Services
Massage, mani-pedi, hair, make-up
Chef Services
Private in-house cooking
Nanny Services
Indoor or outdoor activities nanny
Driver & Security Services
Chauffeurs, guards, escorted security
Planning Services
Events, tours, restaurant bookings, flights and other arrangements
Grocery Services
Pre-arrival grocery list, daily necessities
Chartering Services
Car, yacht, helicopter, jet