Villa Galatia
Villa Galatia is unique and perfect for families, couples or group of friends looking to have an unforgettable holiday in Mykonos island! It is a very comfortable, luxurious villa that can accommodate 8 people. It offers a lovely sea view specifically of Naxos and Paros islands, protected from the north winds.
It has 4 bedrooms with en-suite bathrooms, WC for the guests, a private swimming pool with a jacuzzi, free Wi-Fi, satellite TV, air conditioning & a private parking for 4 cars.
All four bedrooms have en-suite bathrooms and two built-in double beds and bedside tables, TV and several storage areas.
The ground floor has a large dining table for 8 people, a spacious living room with fireplace, WC and a separate kitchen, fully equipped with electrical devices SMEG and a table for 4 people.
The house is surrounded by a beautifully landscaped garden of 1.200 sq.m. and very large terraces of 200 sq.m., which are shaded by wooden pergolas and consists of a living room for 8 people, two separate dining areas of 6 and 10 people each, as well as a full-equipped bar and barbeque.
In front of the house there is a very large pool (size 14X7m.) with a jacuzzi and fantastic sea view, creating a sense of relaxation and wellness.
It is a modern and minimal villa, with all kinds of facilities you may ask for. The big space together with the sunlight that jumps from every window gives you a sense of homely coziness. Comfortable king size beds will make you want to sink in them all day long, but let's be honest... the private terrace gives you the sense of being in paradise!
ΑΜΑ : 00000241986
Guests 8   |   Bedrooms 4   |   Bathrooms 4   |   WC 1   |   Private Pool + Gym + Dynamo + Private parking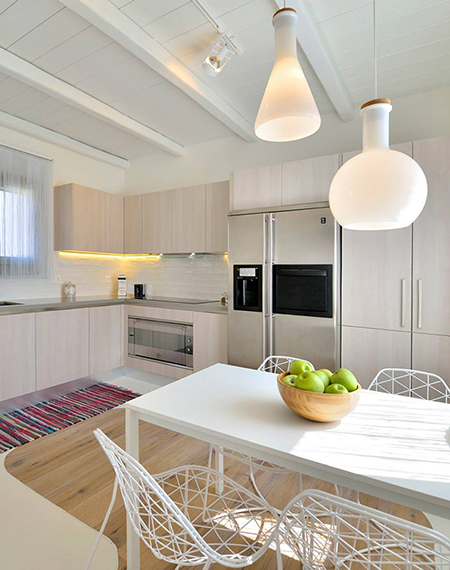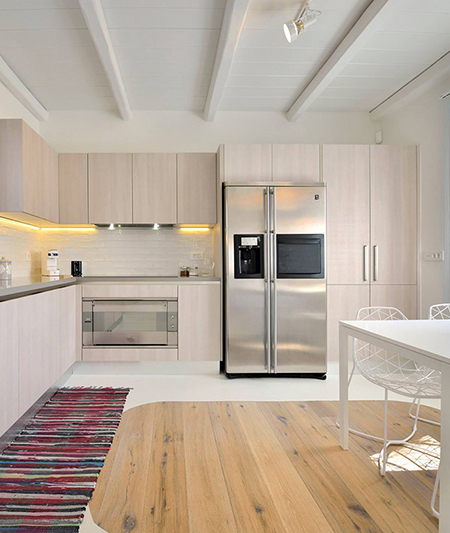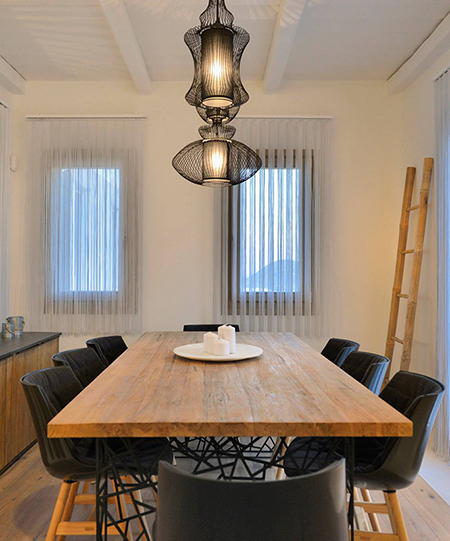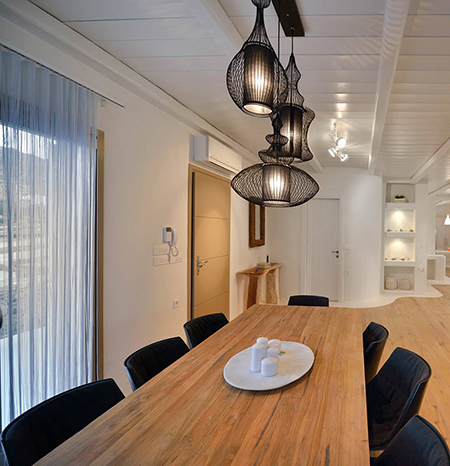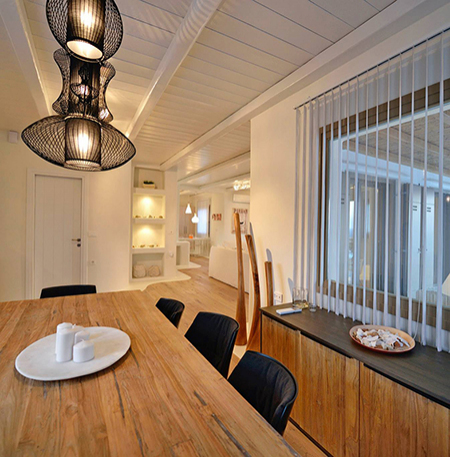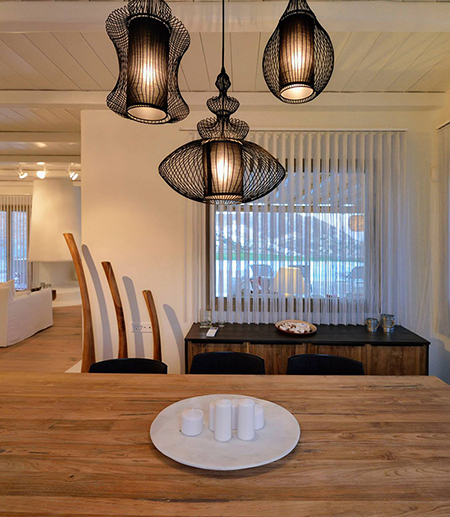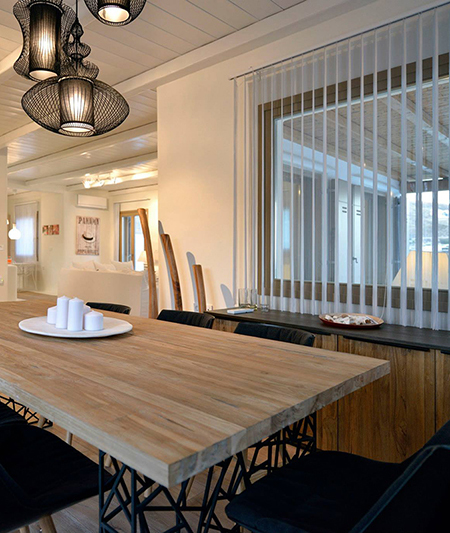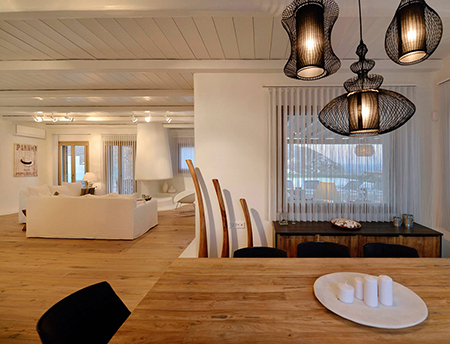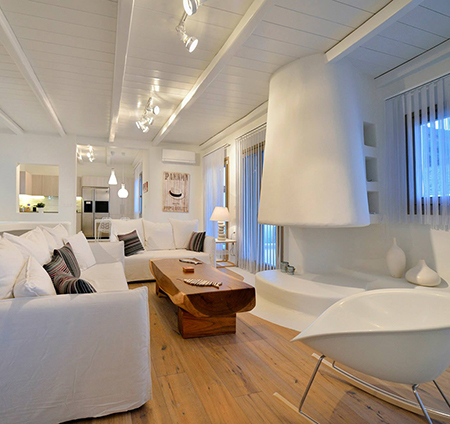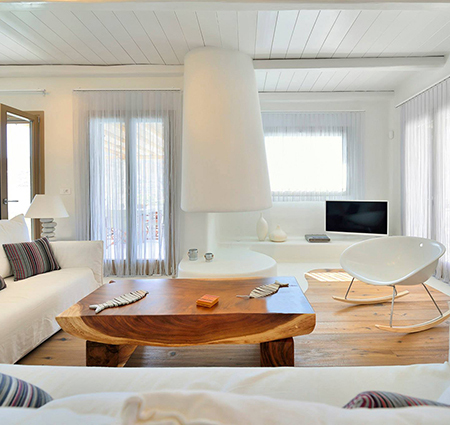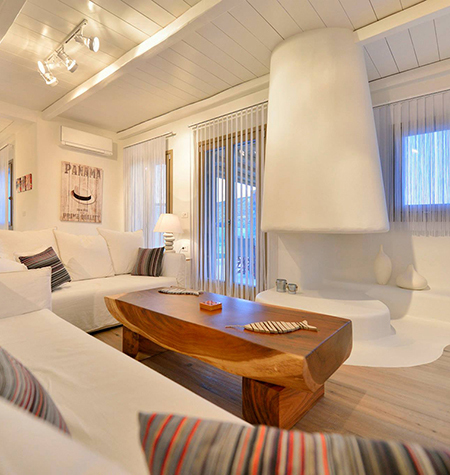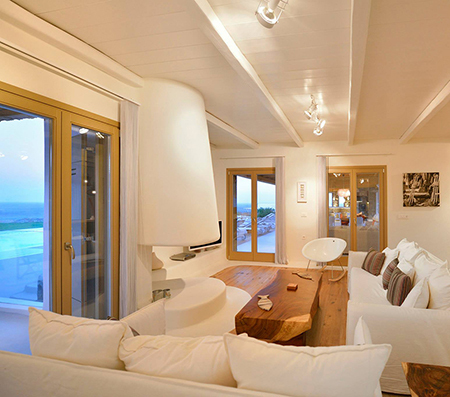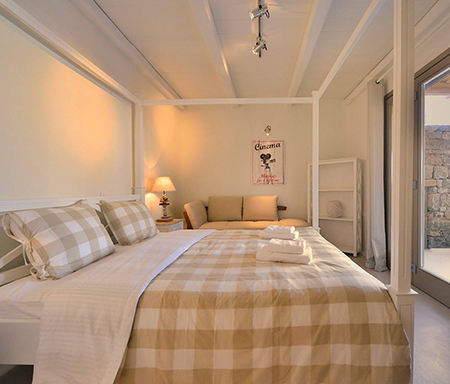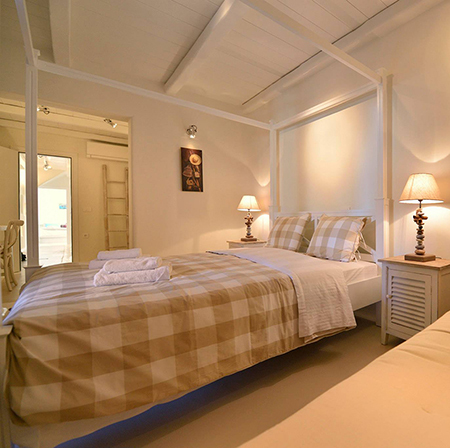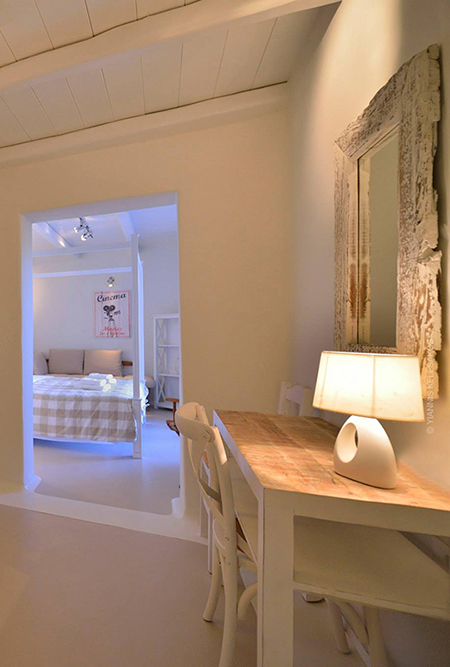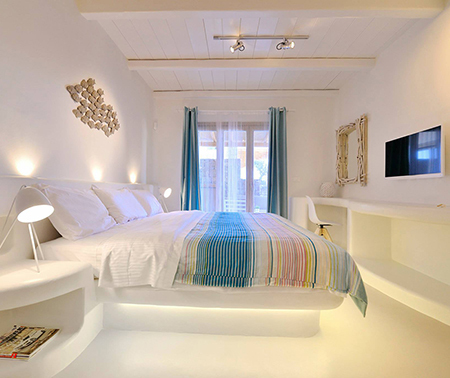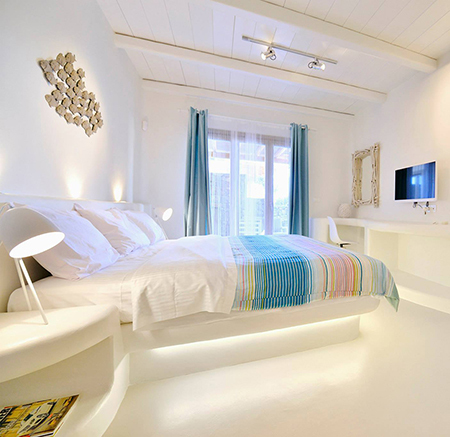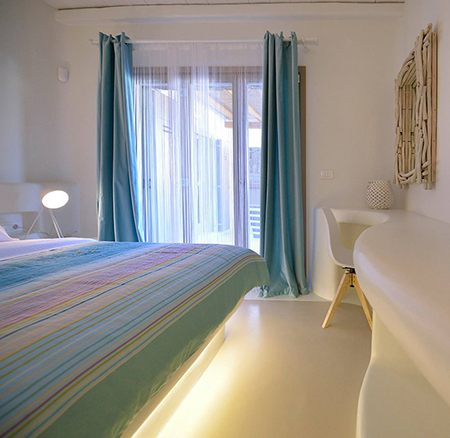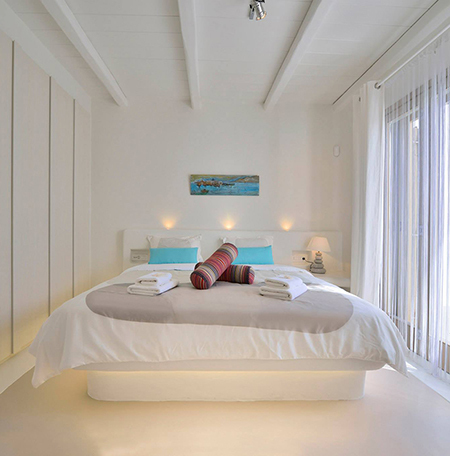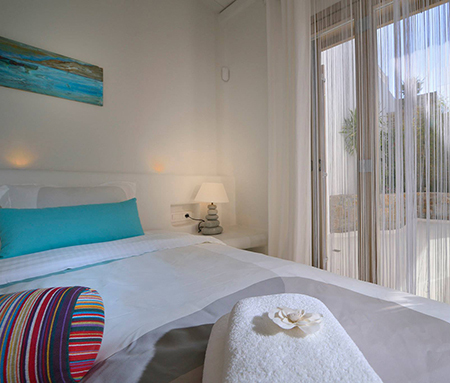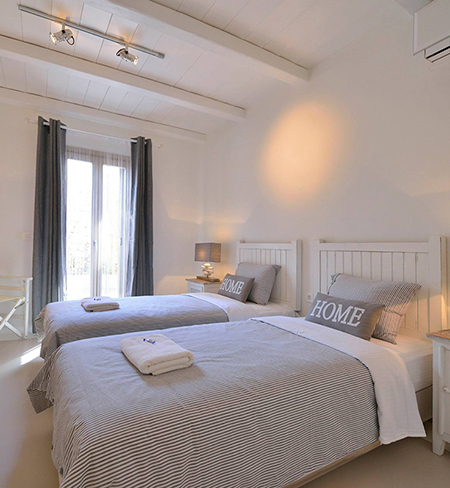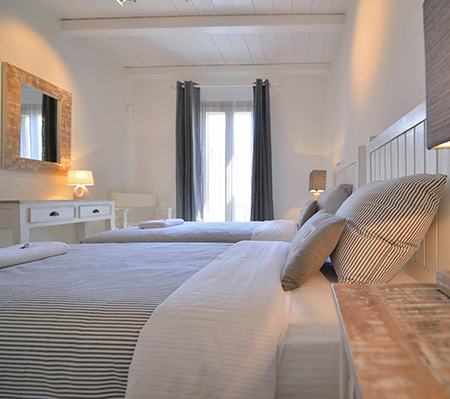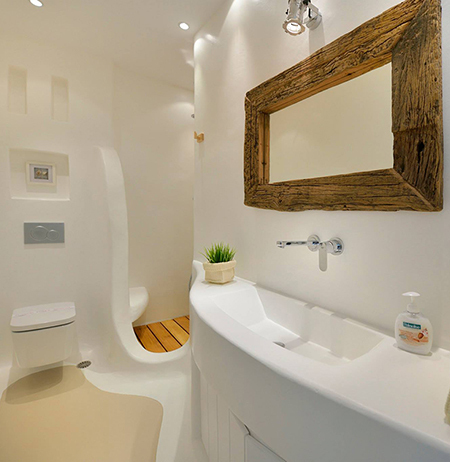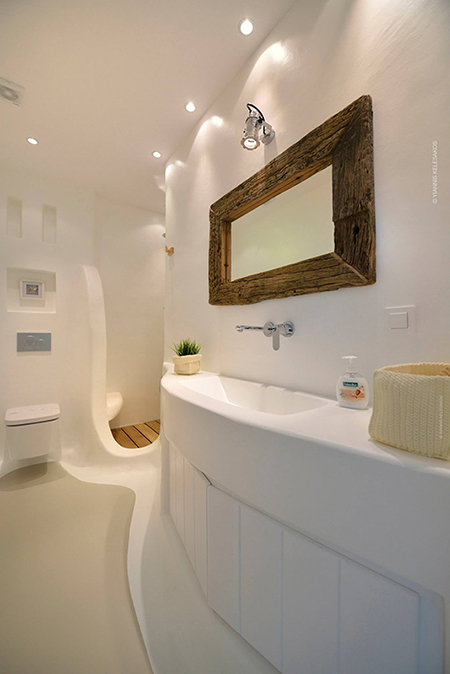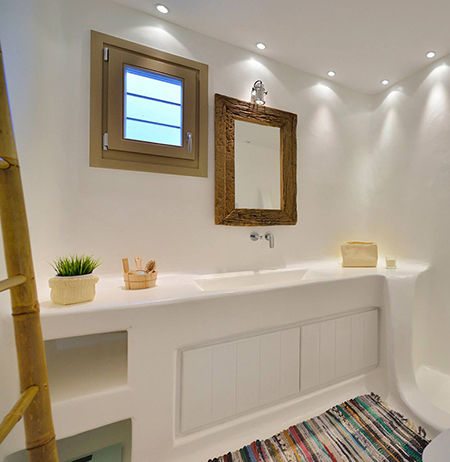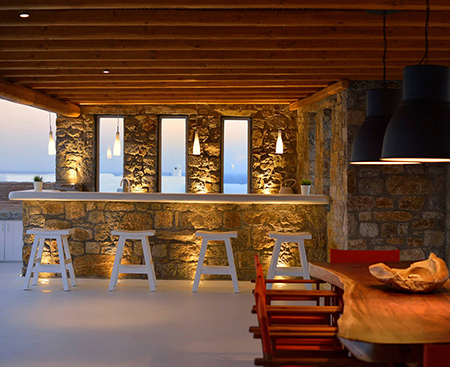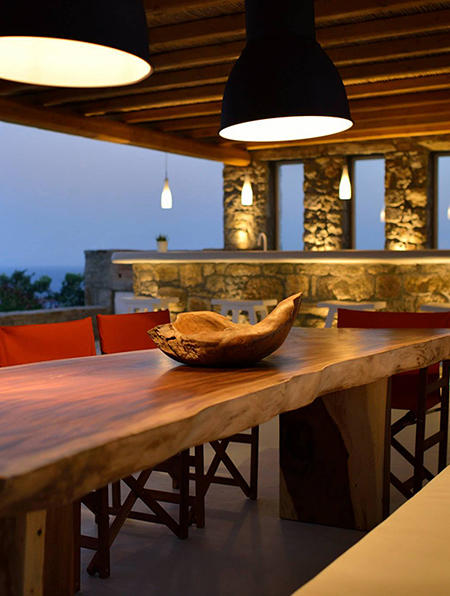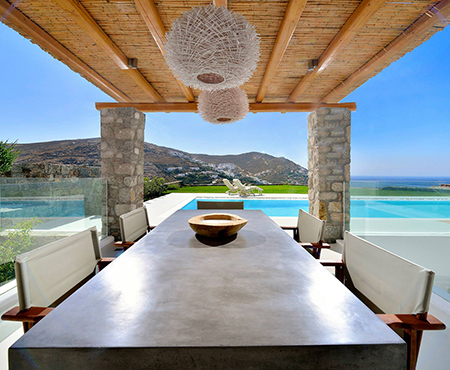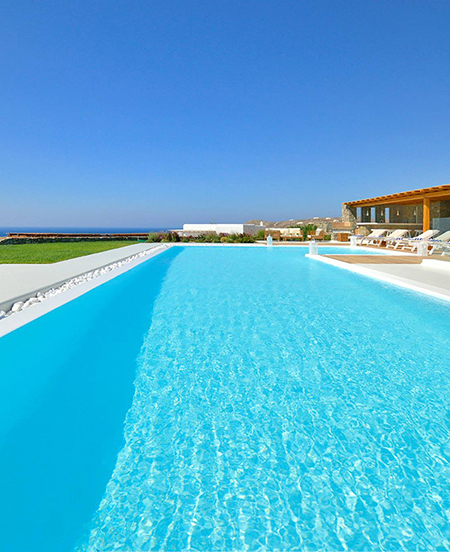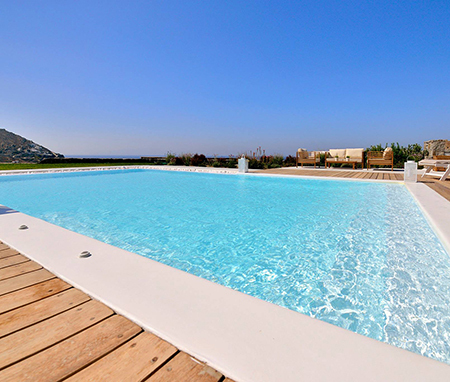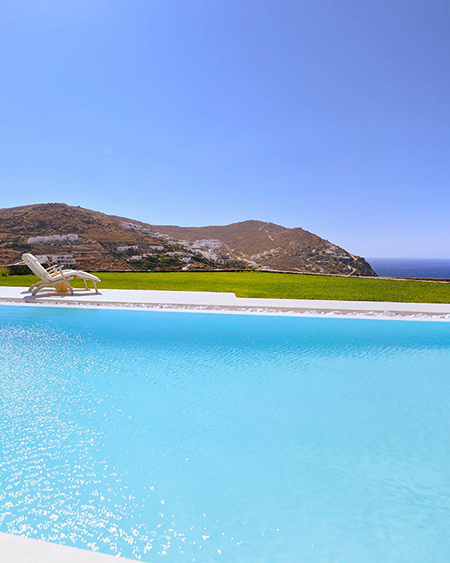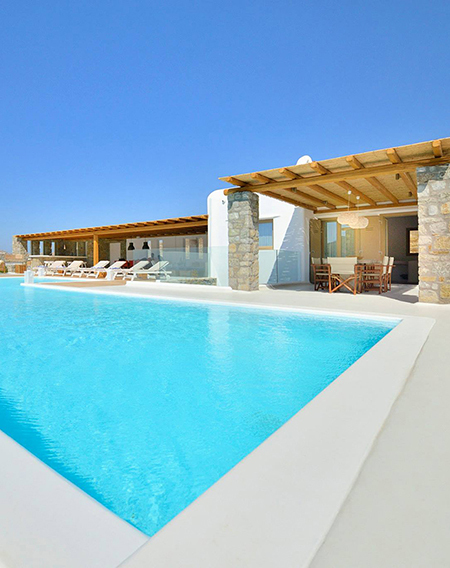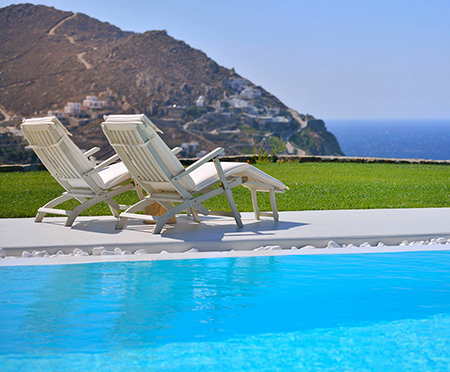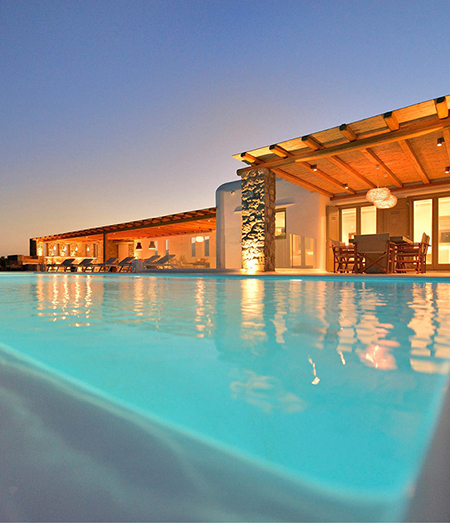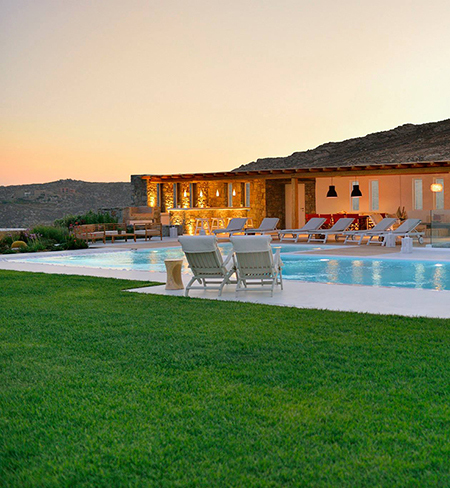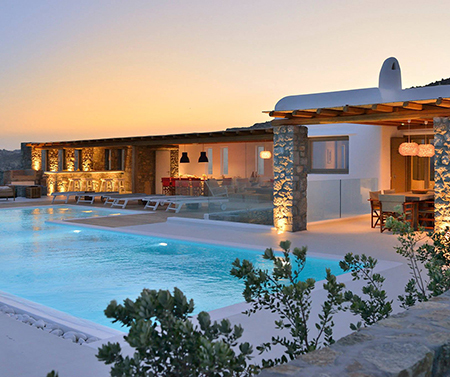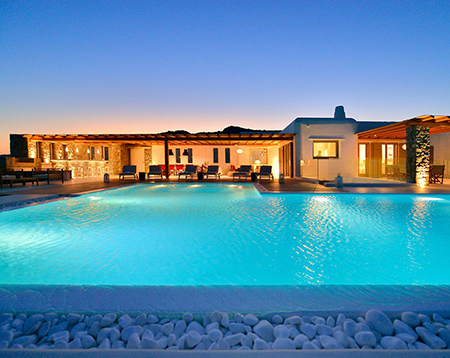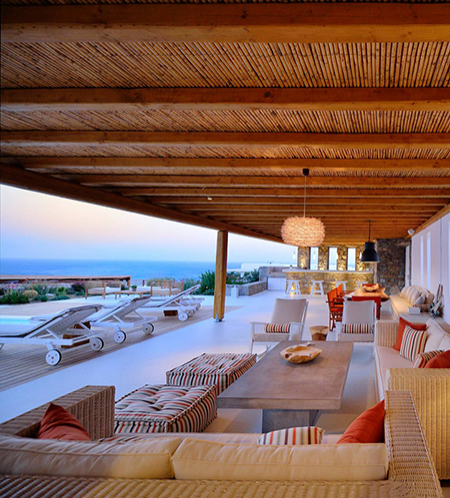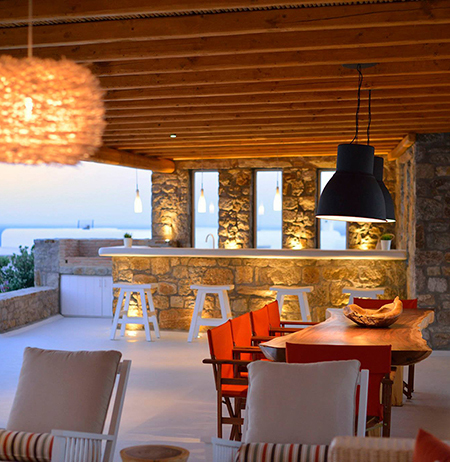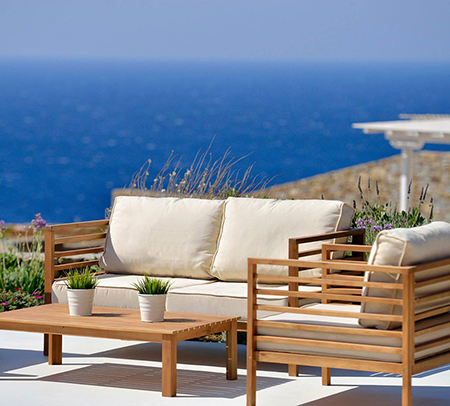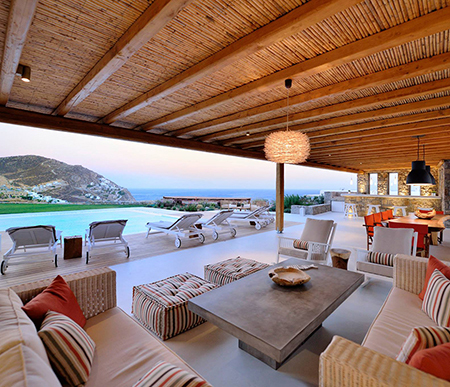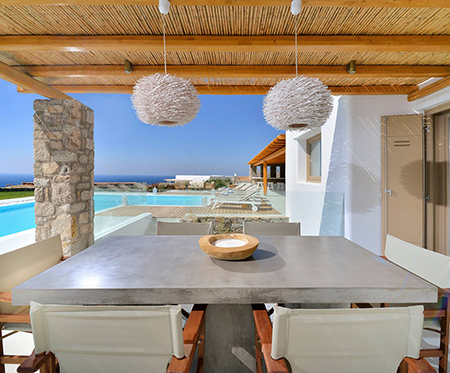 Stylish pool beds
Outdoor Swimming pool with Sea View
Sea view
Garden with sea view
Bathroom with Shower
Outdoor Dining Area
Outside Sitting Area
Air Conditioning
High-speed Internet Access
Cable-Satellite TV
Parking Space for up to 2 vehicles
Alarm System with anti burglary control
Mini safe in every room
Bath Amenities
Bath robes
Beach Towels
Flat Screen TV
TV in every bedroom
Non-smoking rooms
Private sitting/play area
Living room
Kitchen
Coffee Facilities
Outside BBQ WEBER
Fully equipped kitchenette
Dishwasher machine
Microwave Oven
Refrigerator
Washing machine
Clothing dryer
High chair for children up to 2 years old
Baby cot (upon request)
Indoor Dining Area
Dining Table
Hairdryer
Iron & Ironing Board
CD/DVD Player
Stereo system with CD
Music
Soundproof Windows
Closet
House Wine and Fruit Basket upon arrival
Writting desk
Board Games
Dynamo
Gym
Beauty Services
Massage, mani-pedi, hair, make-up
Chef Services
Private in-house cooking
Nanny Services
Indoor or outdoor activities nanny
Driver & Security Services
Chauffeurs, guards, escorted security
Planning Services
Events, tours, restaurant bookings, flights and other arrangements
Grocery Services
Pre-arrival grocery list, daily necessities
Chartering Services
Car, yacht, helicopter, jet